Dear Friends, Colleagues & Partners,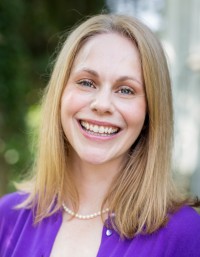 Thank you for visiting our website and taking the time to learn a little more about who we are and what we do.  We're excited to be in the business of helping nonprofit and educational organizations better understand their programs and their impact and look forward to expanding our own impact in the months and years to come.
At a very basic level, I started Glass Frog because I wanted to use my skills to support organizations that address social and economic problems I care a lot about.  It has been a joy working with these organizations over the years.  Their leaders and staff are strong, committed, and refreshingly devoted to using research and evaluation methods to shine a light on how their programs work.  Our team loves working with these organizations, not only because it gives us a chance to put our training and talents to good use, but because it makes us part of a growing effort to identify the programs and resources best-suited to combat persistent inequalities in the U.S. and beyond.
Putting my personal interests aside, I also started this business because I sensed a real demand for research and evaluation services that are deployed with the explicit goal of helping organizations learn what works, what doesn't work, and how they should use this information to alter the way they allocate resources.  This is a fundamental mission of Glass Frog– to use research and evaluation methods to help build organizations.
Thank you again for taking time to visit our site.  Please check in regularly to learn more about our new partners and clients!
Warm regards,

Rebecca Casciano has over ten years experience working in, researching, and supporting nonprofit organizations.  She studied sociology and demography at Princeton University where she was a Harold W. Dodds Fellow and Woodrow Wilson Fellow before earning her Ph.D. in 2009.  Rebecca lives with her husband and two daughters in central New Jersey.